Happy Hump Day. I love the middle of the week. The beginning of the week is behind us, and the end is in sight. I usually am more motivated for whatever reason on these days. It is really cold here right now, so I am glad that I can be inside where it is nice and warm. I love looking out at the cold, beautiful snow.
Anyway, I have another project to share with you today. I started making this wreath before Christmas. It was going to be a Christmas present for my mother-in-law, however, it is very time comsuming so it became a birthday present to her.
http://www.whipperberry.com/2010/12/12-days-of-christmasday-one-event.html
. I absolutely love how it turned out. I want to make one for me, but that will be some time because it took a lot of time.
I also made her some lavender sugar scrub. I used the recipe from Homemade Mamas. The link is here
http://www.homemademamas.net/2011/01/pomegranate-sugar-scrub_06.html
. It smells so good.
Linking this up to the following parties:
http://www.inlinkz.com/displayurl.php?id=615755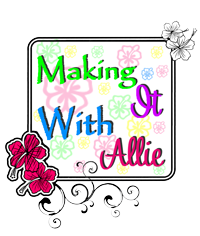 http://www.houseofhepworths.com/
Have a great day.
Shelly